September 21, 2020 – Los Angeles – The United Premiers Soccer League (UPSL) is pleased to announce its 2020 Spring Season Best XI team.

United Premier Soccer League Commissioner Yan Skwara said, "The 2020 Season was an extraordinary competition and we are extremely proud to honor these great players. To not only play, but play well and excel is a tremendous feat for these outstanding young men. We are grateful and thankful of their efforts and successes this season. They've each proven to have the talent and the mettle to play at the next level. The future is unbelievably bright for this group. Congratulations to the UPSL Best XI."

Olympians FC goalkeeper Cesar Escobedo earned first-team honors, as did defenders Akeem Flemmings (OFC Barca), Gustavo Vargas (Olympians FC), Dave Brown (Houston FC), midfielders Sebastian Mendez (FC Harrington), Mwalizi Mutambo (Roc City Boom), Eduardo Povedo (Celta USA), Victor Rojas (OFC Barca) and forwards Miles Byass (Foro SC), Cole Fox (Alaska Timbers) and DJ Williams (FC Harrington).

The UPSL Fall Season Best XI was selected by members of the league and journalists covering the UPSL.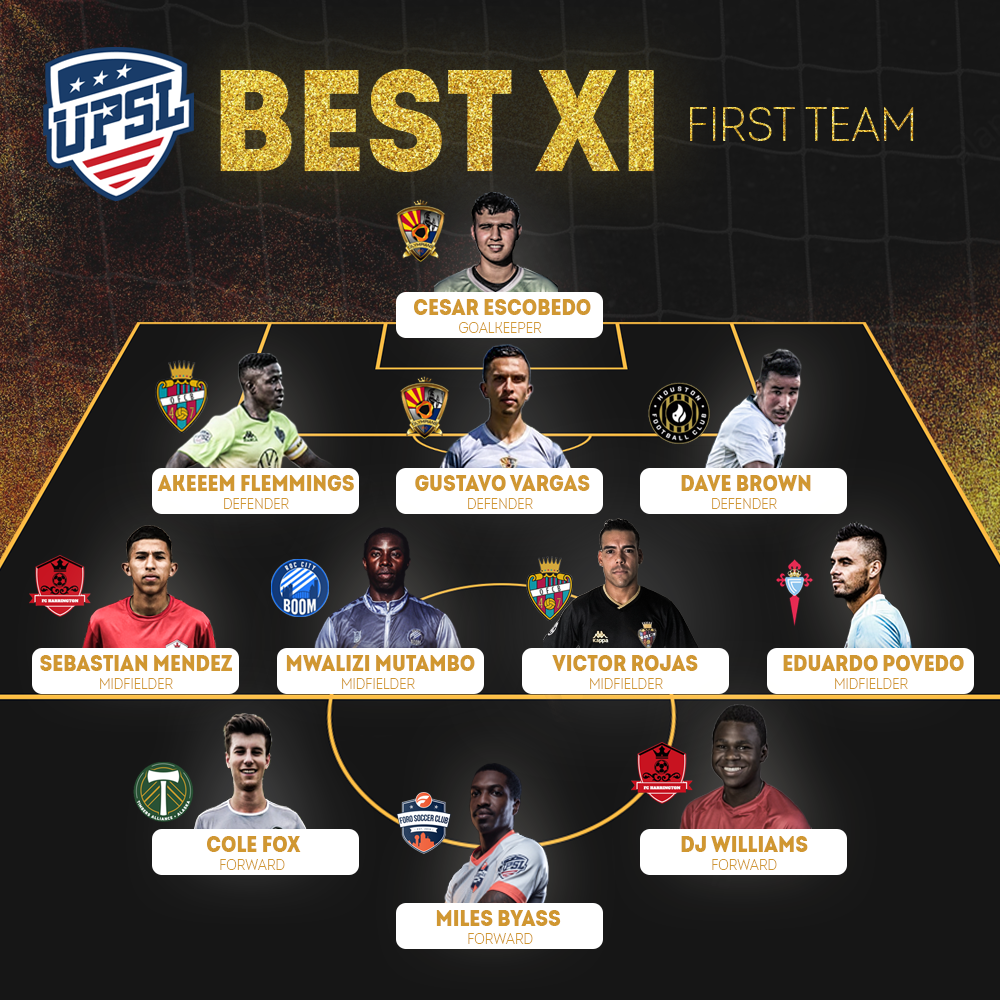 UPSL BEST XI
FIRST TEAM

GK Cesar Escobedo (Olympians FC)
D Akeem Flemmings (OFC Barca)
D Gustavo Vargas (Olympians FC)
D Dave Brown (Houston FC)
M Sebastian Mendez (FC Harrington)
M Mwalizi Mutambo (Roc City Boom)
M Victor Rojas (OFC Barca)
M Eduardo Povedo (Celta USA)
F Cole Fox (Alaska Timbers)
F Miles Byass (Foro SC)
F DJ Williams (FC Harrington)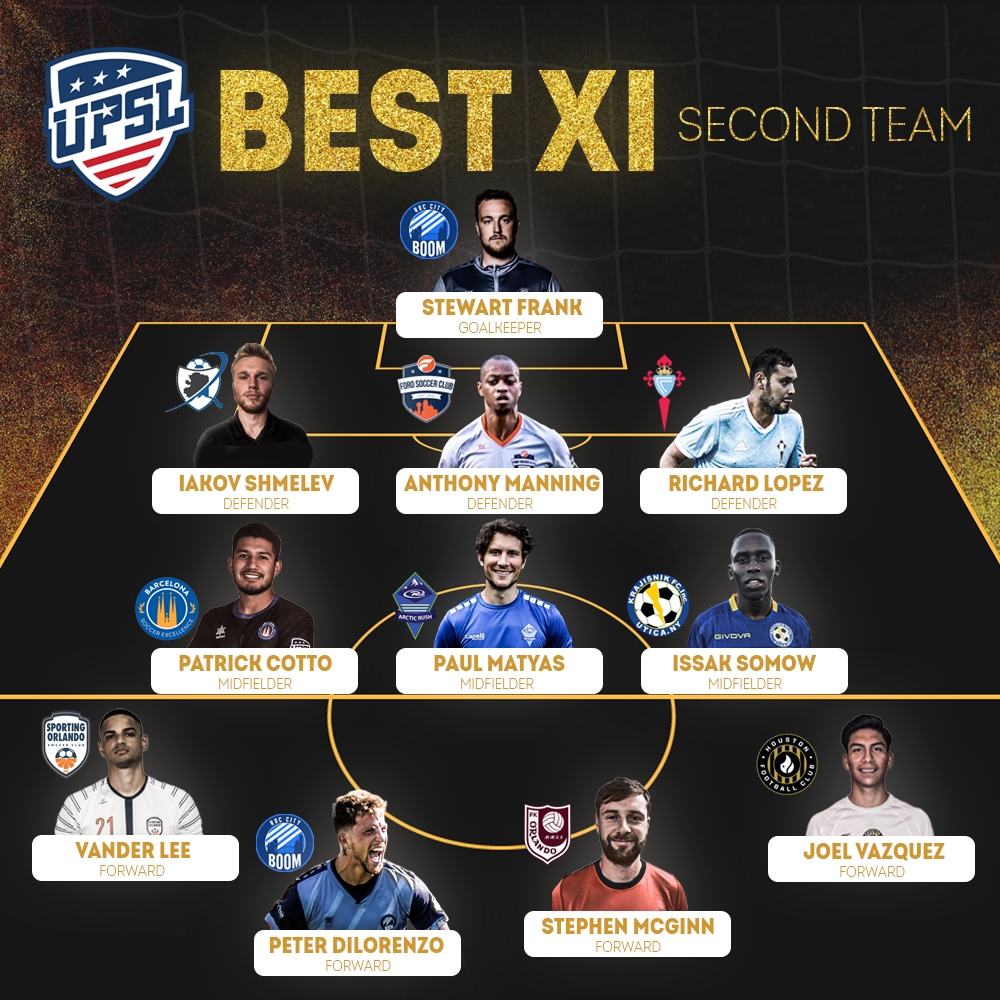 UPSL BEST XI
​SECOND TEAM

GK Stewart Frank (Roc City Boom)
D Richard Lopez (Celta USA)
D Anthony Manning (Foro SC)
D Iakov Shmelev (MatSu United FC)
M Patrick Cotto (Barcelona SE)
M Paul Matyas (Arctic Rush))
M Issak Somow (Krajisnik FC)
F Peter DiLorenzo (Roc City Boom)
F Vander Lee (Sporting Orlando)
F Stephen McGinn (FK Orlando)
F Joel Vazquez (Houston FC)